Year 3's Writing is Out of This World!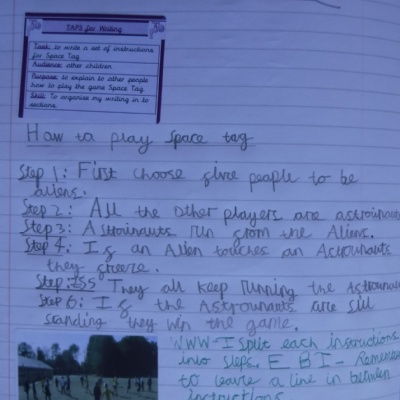 Year 3 adapt a classic game to write a set of instructions!
We have been learning all about the moon this week through our focus book, 'A Place in Space: The Moon'. The children have loved learning all about moon facts, and have especially enjoyed finding more out about Neil Armstrong and Buzz Aldrin, the first two astronauts ever to set foot on the moon.
Today, we had fun adapting the classic game, 'Stuck in the Mud', to a new version called 'Space Tag'! After playing it on the field, we wrote step-by-step instructions explaining how to play the game. I think the children would agree that this week has been simply out of this world and their learning has rocketed!