Meet the 3B Form Captains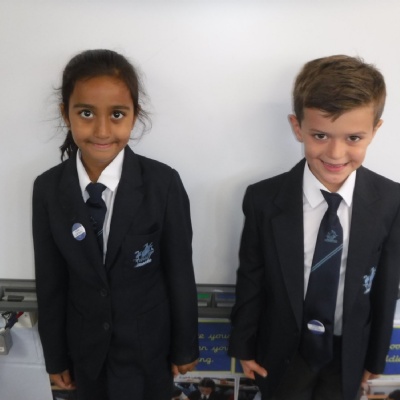 Meet our 3B form captains.
Our fabulous form captains were voted for by the class, at the end of last week. This week, Joey and Suhani received their special badges so that every one can see how important they are! Already, they have been setting a fabulous example for every one in the class. Well done!