3Y Win the Behaviour Trophy!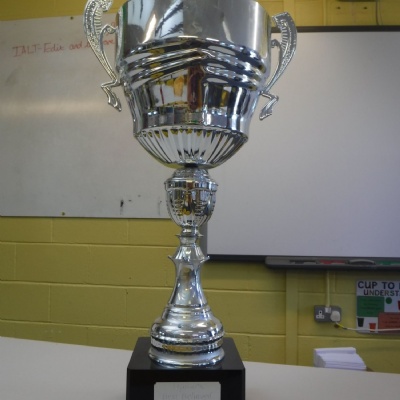 3Y were SO pleased to win Upton's Behaviour Trophy this week.
The sound of cheering filled the Year 3 corridors on Monday as Mr Walker brought the gigantic behaviour trophy to our classroom. We were all extremely pleased and proud of ourselves as we have been very excited about the trophy since starting at Upton. Each member of 3Y has worked so hard to earn this trophy by keeping all of their behaviour points for the first 5 WEEKS of term.
Well done for all being such fabulous members of our class.
Keep up the good work!