Year 3 and the wasp nest!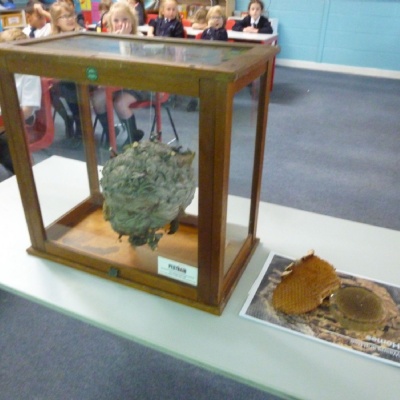 Each class in Year 3 have had the wasp nest in their room this week!
Year 3 have been very excited this week as we have had a real wasp nest in school! The wasp nest was bought in very kindly for us to look at and learn about as part of our 'respecting the environment' week. We learnt about how the wasp's nest was made up of chewed up wood mixed with saliva! We also learnt about what goes on inside a nest and what jobs the wasps had to do! As well as this, we had a piece of a bee's nest that we also learnt lots of information about!
Year 3 loved learning about the wasp nest and were very excited to see a real life 'bug hotel'! It helped them to consider what they would need to include when they were designing their own bug hotels!