Welcome to Upton Airways!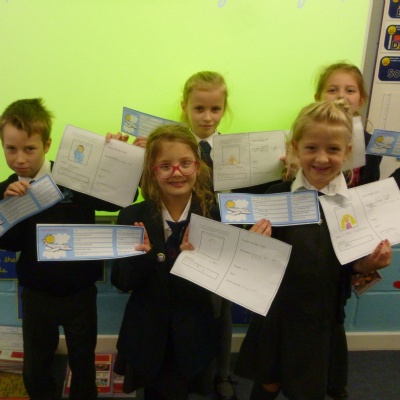 This week 3R took a flight on Upton Airways to central Africa!
This week in 3R we have started our new topic 'It's a small world'. We started the week by boarding Upton Airways! We created our own passports and collected our boarding passes which were checked upon boarding the flight by our air hostess, Miss Watkins! We were then shown to our seats by our other fabulous air hostess, Miss Arthur, and prepared for take off! After travelling for just under 4000 miles, we arrived in central Africa to a scorching 27 degrees! We then developed some questions that we would like to find out about Africa.
Don't forget that if you do some research at home about Africa to answer some of those questions and bring it in to show Miss Watkins, you will get some house points!