3 Orange get into training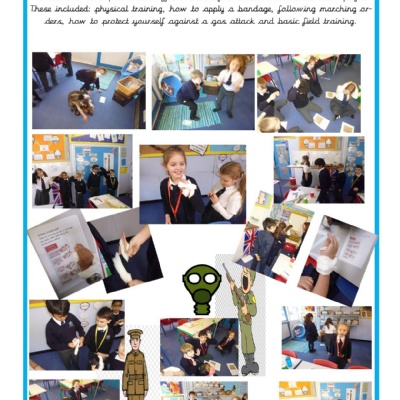 3 Orange experience basic training
3 Orange are reading 'You wouldn't want to be in the trenches in WWI'.
This week we were finding out about the training that the soldiers had before going to the trenches. We learned: how to put on our gas masks, how to bandage a wound, how to parade and how to keep fit.
Have a look at our photo to see how we got on.