3Y's week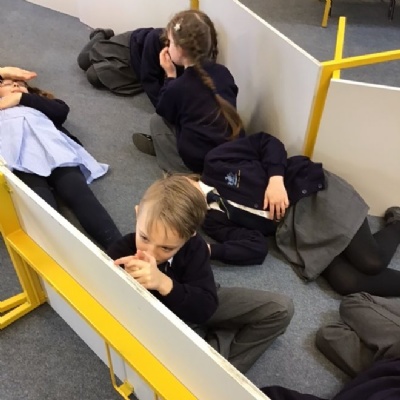 From Terrible Trenches to Brilliant Baking!
3Y have had a brilliant second week back at school. Our learning has been very hands on and 3Y have LOVED getting involved.
We started this week by turning our classroom into a World War One trench; we considered the different things soldiers would be doing in the trenches. We then acted these things out, thinking about our tone and volume to suit each action.
On Wednesday we followed instructions carefully to bake our own biscuits. We learnt about good hygiene and how to follow each step carefully.
We also worked hard this week to make our own Ancient Egyptian headdresses. We designed them carefully, thought about how to attach each part together - using temporary and permanent fixings - and evaluated our end product. We loved showing off our headdresses in our very own catwalk today too!
Well done 3Y for another fantastic week of learning.
Please see our Trenches Freeze Frame video here - https://vimeo.com/526119022
Password - UJS