3P Inverted Commas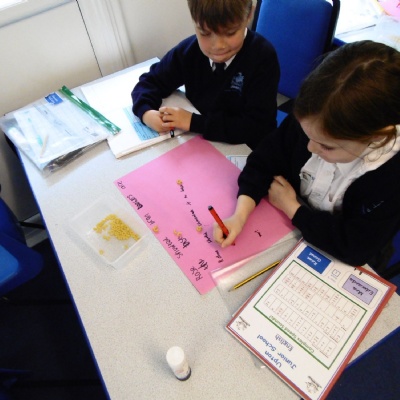 Today, we have been learning how to use inverted commas to show speech when we are writing. For fun, to show the speech marks, we used macaroni! Look at some of our brilliant writing.
Here are the rules for speech marks:
1. Inverted commas around the words that are said out loud.
2. Start speech with a capital letter
3. Use a piece of punctuation before the second speech mark.
4. If the speech is not at the beginning of a sentence, use a comma before it.