3P Pirate Ships
Today, to help with our work on prepositions, we created our own pirate ships and placed objects in, on or around them.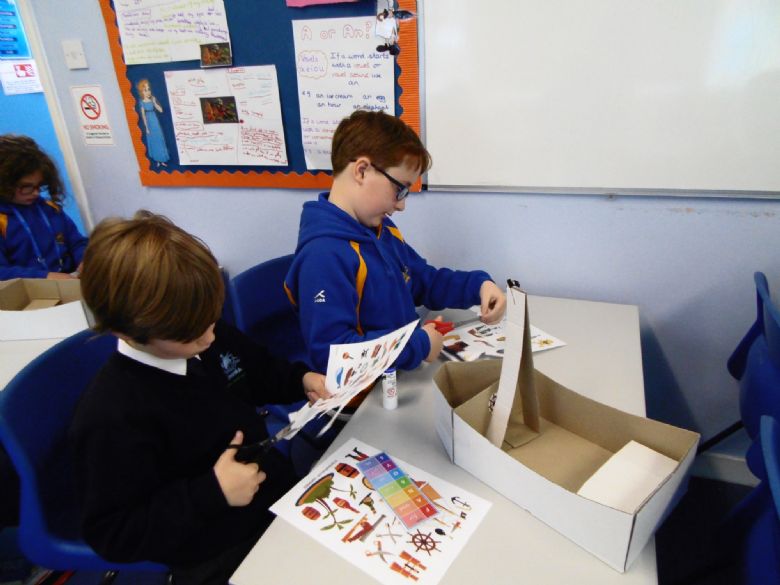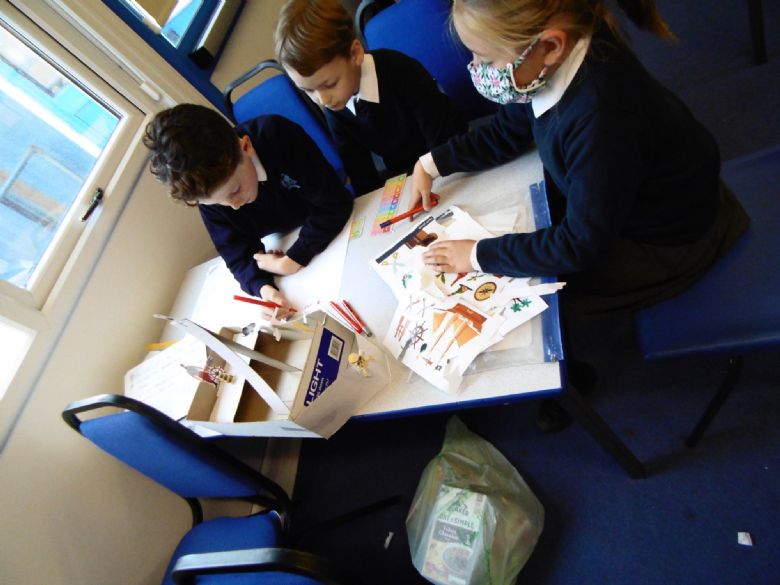 We then used the ships to write sentences describing where the objects/people were. We challenged ourselves to use adventurous vocabulary, including amazing adjectives and powerful verbs.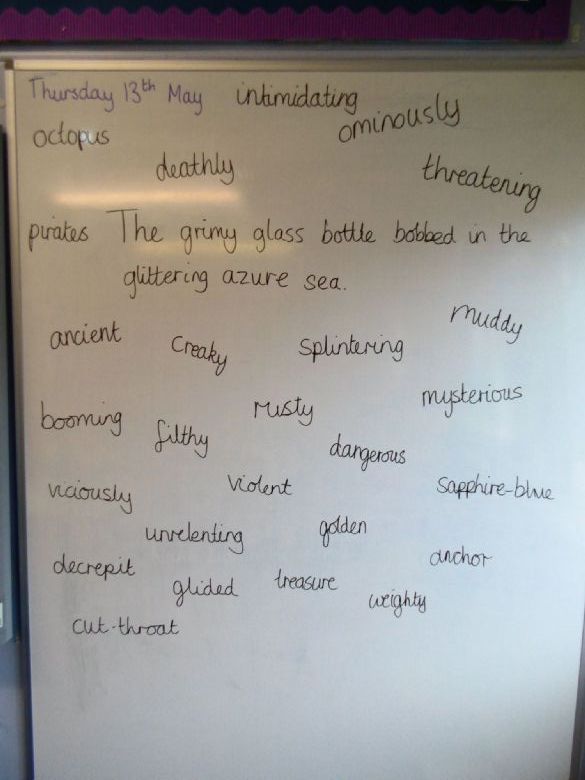 We also used our conjunctions work from yesterday to write incredible sentences with subordinate clauses!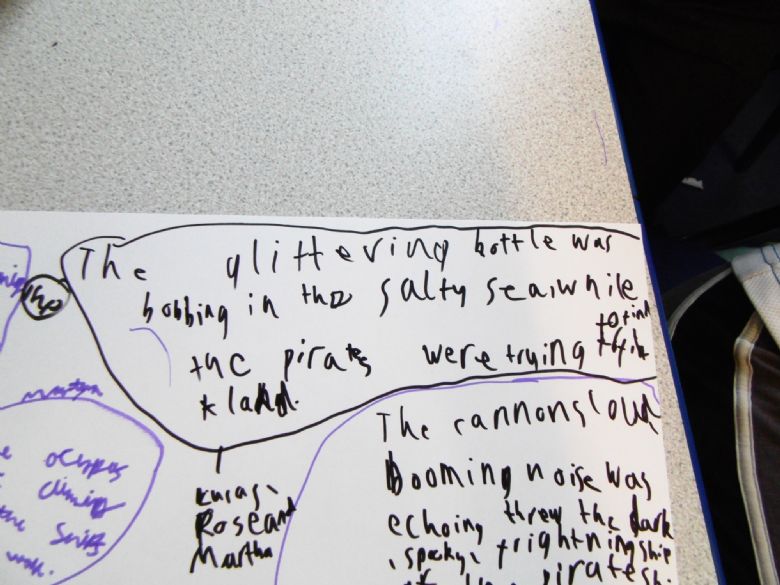 We now have an abundance of ideas for our setting description lesson tomorrow!