3P - Come to our Adventure Camp!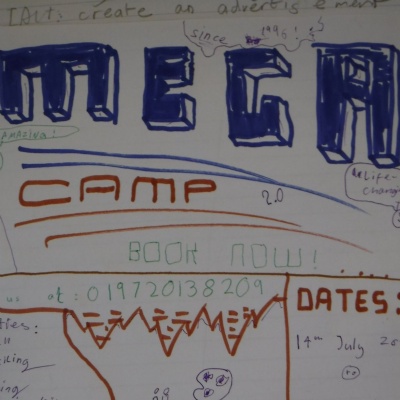 Now we have read the end of Cliffhanger, 3P have been designing and advertising their own Adventure Holiday Camps!
After we completed them, we did a table top gallery and complimented each other's work.
Rose: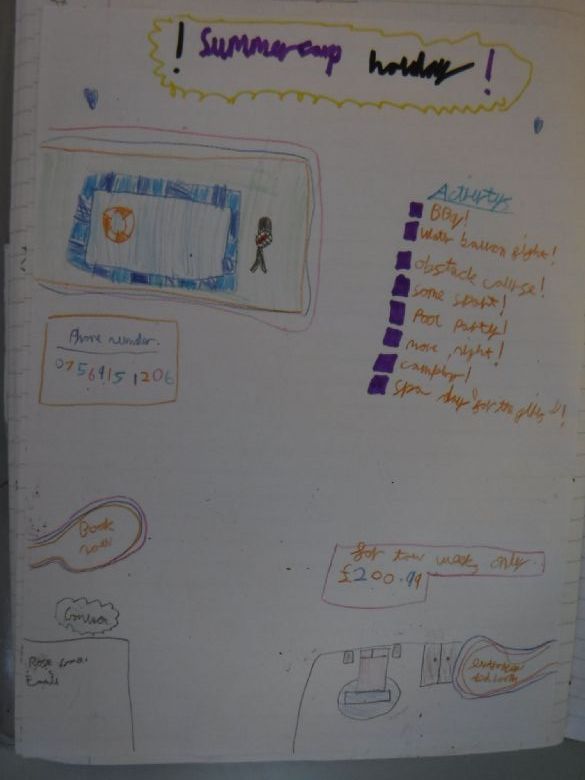 Jude: "It had lots of good features".
Sashzvin: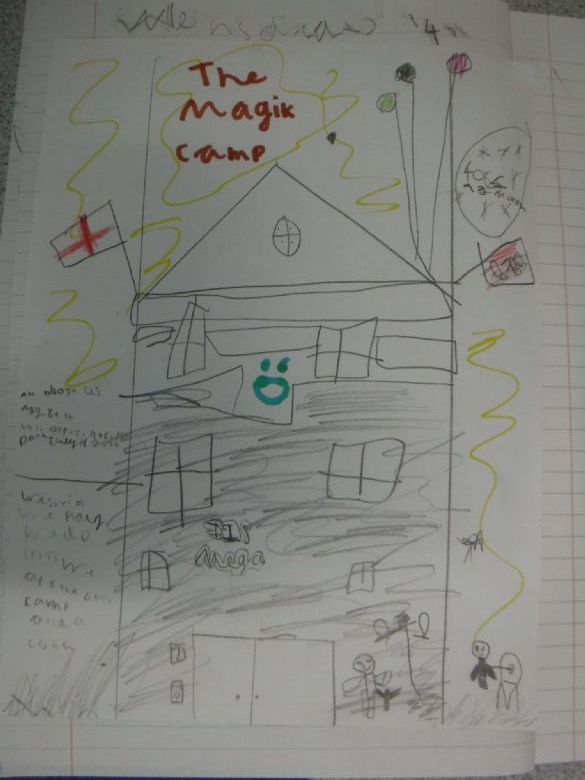 Jacob: "It has got some nice colours!"
Max: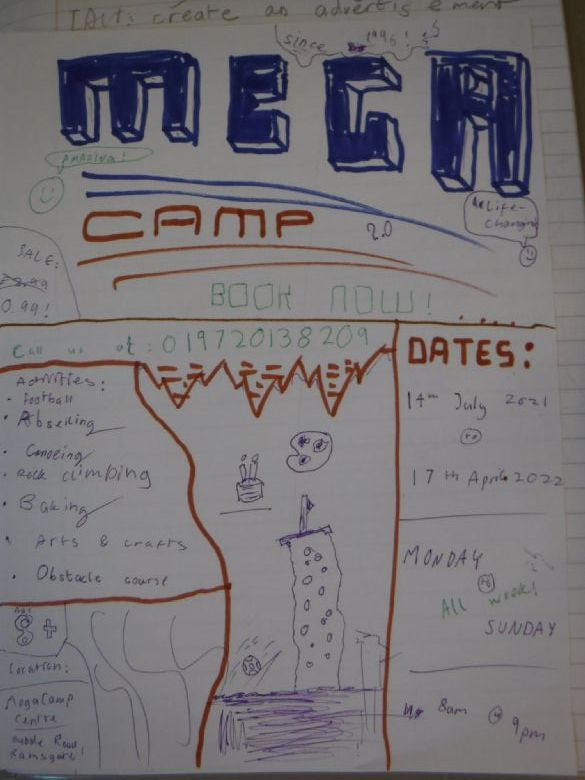 Lucas: "Max used cool writing for the title!"
Seth: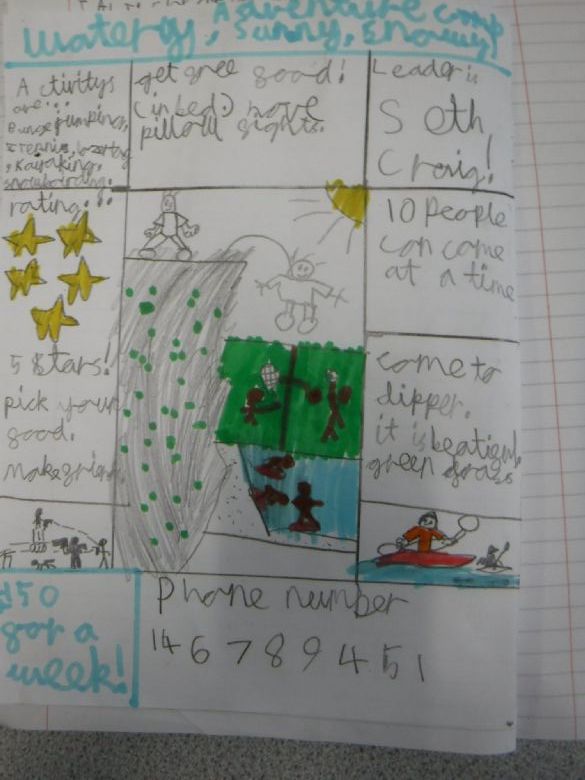 Martha: "It is very bright and colourful and has good pictures"
Martha: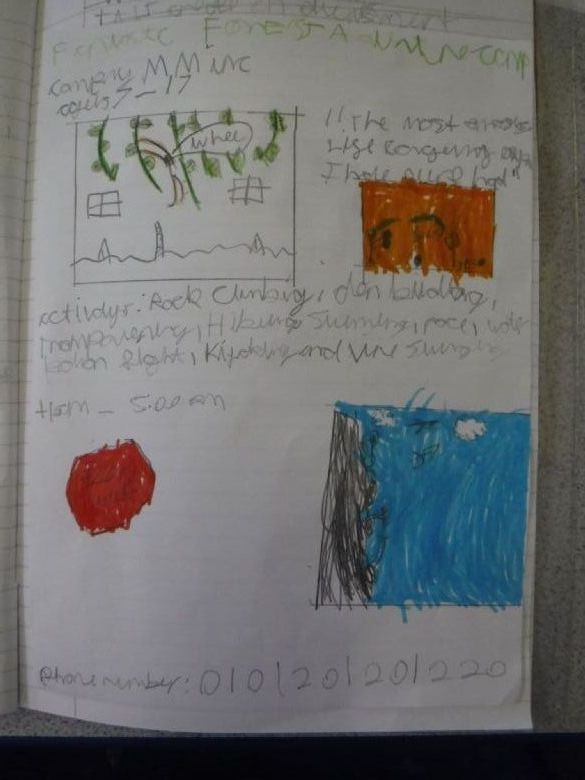 Mollie: "It is nice and colourful"