4Y Plan, design and create Eco-Friendly houses!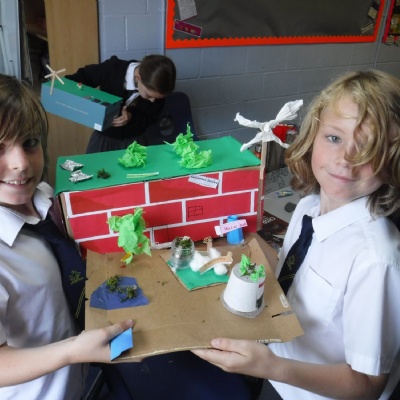 Today, 4Y discussed all things Eco and explored the concept of sustainability.
First, we discussed as a class the factors contributing towards climate change and how we can reduce our own carbon footprint. We then planned and designed our own Eco-Houses, including energy saving features such as solar panels, wind turbines, water butts and green rooftops. This afternoon, we built our very own Eco-Homes using recycling materials and labelled the various Eco features we had included. We had a fantastic Stunning Start to our Term 1 Topic 'Life on Earth' - very well done 4Y!!