The Power of The Double Spread - 4Y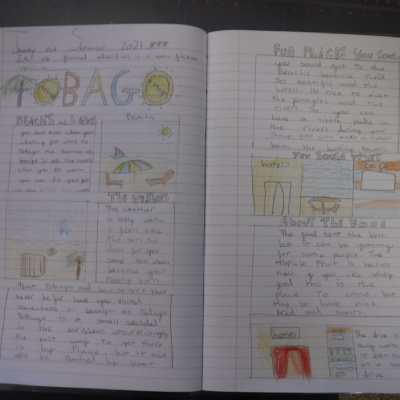 Team 4Y English create beautiful brochures using a double spread in their books!
This week Team '4Y English' have been working really hard, researching, planning and writing non-fiction brochures for Tobago. Linking to our Term 1 text, Gregory Cool, the children created beautiful brochures, including fronted adverbials to entice readers to visit the beautiful island of Tobago. Today saw the children complete their fantastically eye-catching brochures which will be celebrated on display in the classroom - very well done 4Y!