Year 4 Weekly News- Friday 4th February 2022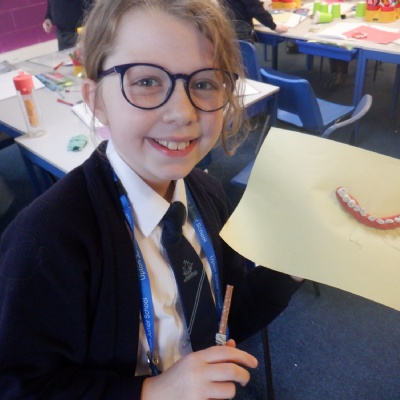 Let's take a look and see what year 4 have been up to this week...
English-
In English this week, year 4 have been focusing on the skill 'inverted commas.' They have planned and written a quest story based on their God/Goddess from last week. Within the story, they have used speech to show conversations between characters. Next week, we are finishing our class text and writing letters to the British Museum.
Maths-
In Maths this week, year 4 have been working on finding the area of shapes. They started the week by using post-its to work out the area of items in their classroom and then progressed to counting squares in rectilinear shapes. Today, the children drew their own rectilinear shapes with a given area. Next week, we will be looking at fractions.
UBBC-
In UBBC this week, the children have been learning about the influences of Greeks on society today. One of the influences is dentistry! This linked to the children learning about the different types of teeth and their functions. On Wednesday, the children created a jawline and teeth using plasticine. Today, the children have set up an experiment to discover what affect different liquids have on their teeth. Next week, we will find out the results of our experiment!
Home learning this week-
Children to create a set of instructions on how to care for your teeth. They can present this in any way they choose!