Year 4 Weekly News Friday 4th March 2022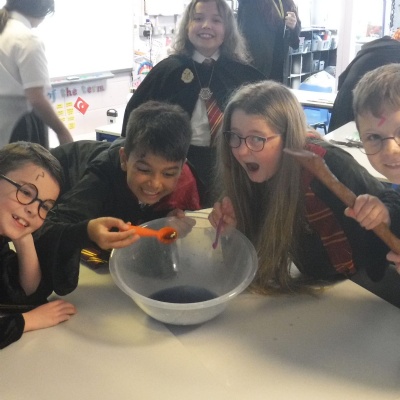 It has been a fun filled week for Year 4!
This week has been fantastic in Year 4 - Tuesday the children dressed up as Romans for our amazing WOW day to celebrate the start of our new Topic and the children were 'all things Hogwarts' on Thursday for World Book Day - it's been a busy and exciting week at Upton!
This week and Upcoming learning:
Maths
This week the children have been learning how to find equivalent fractions. The children have been learning a range of strategies using fraction walls and number lines in addition to using their times table knowledge when changing an improper fraction to a mixed number. Next week, the children will be learning how to add and subtract fractions and find fractions of objects.
English
This week the children have been learning about the features of a play script and writing their own. We finished the week off with writing a setting description, using a range of figurative language. Next week, the children will be learning the features of instructional writing and creating their own instructions.
UBBC
This week the children have started their Romans topic, explored who the Romans were and learned about the origins and expansion of the Roman Empire. Next week, the children will be learning about the power of the Roman army
Weekly reminder:
Home Learning:
Today the children have started to create a timeline, which they will revisit throughout the term, adding significant historical events as they learn about them. We thought it would be really nice, if the children had a go at creating their own personal timeline for all the exciting and significant events that have happened in their own lives. For example - Age 1 (Started to walk / said my first word) Age 2 (Went on my very first holiday) Age 3 (Became a big sister / brother) etc
The children could replica the timeline we created in class today, adding illustrations for each significant event! Have fun!
Weekly reminders:
Next week, 4B and 4G will be swimming on Wednesday as oppose to Monday
Thursday - P.E.