4R are feeling positively wonderful this week!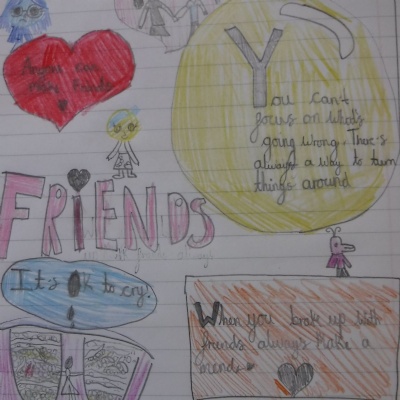 4R learn how to manage different emotions
This week 4R have been discussing different emotions and 'Big Feelings'. Throughout the week the children have been sharing their understanding of what 'Big Emotions' are and how we can start to regulate these ourselves. We have introduced the 'Zones of Regulation' in the classroom whereby each member of 4R can identify and show how they are feeling throughout the day and learn how to address these feelings if necessary. We have been creating 'Positivity Posters' to help brighten others' day and spread some positivity around the classroom. Well done 4R - the classroom has been a very supportive and positive place to be this week!