Maths Game from Mr Jackson and Mrs Votta.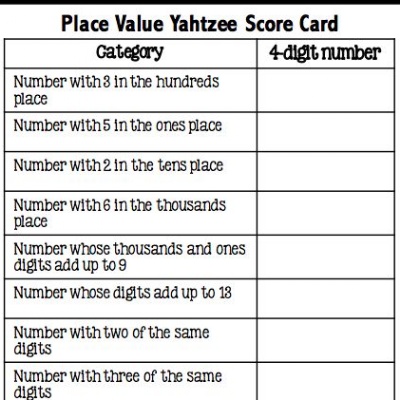 We have been looking at Place Value
We thought you might want to play this game. You need 4 dice or CLICK HERE to go to a website where you can roll 4 dice.
This game helps the children develop their place value skills and knowledge.

The full rules are listed below...
Mr Jackson's group played this on Friday, so the children should have some understanding of how the game works.