4R Investigate Hazards & Risks!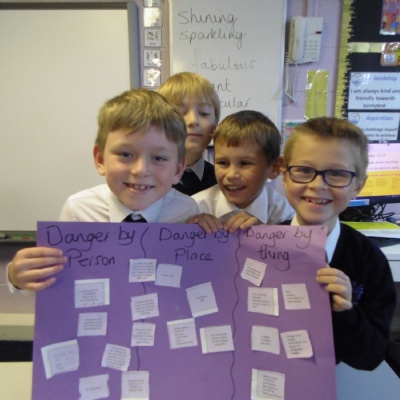 This week our PSHE focus has been Hazards and Risks.
This week 4R have been exploring and discussing the different hazards and risks that we encounter in everyday life. We have investigated the different people, places and things that may pose a risk to our personal safety. As a class, we have also identified and discussed appropriate safety strategies and the people to talk to if we need help with a problem. Well done 4R - we all know how to keep ourselves and others safe!!