4Y's Fantastic Food!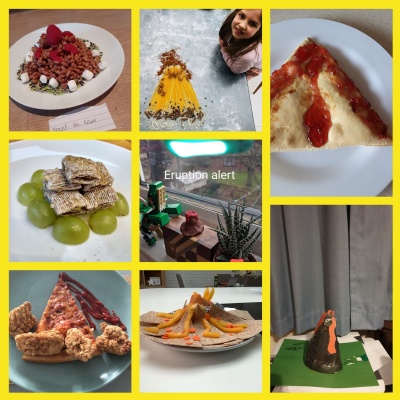 4Y get create at mealtimes!
This week for homework, the children were tasked to create a volcano out of their meals or snacks. In line with our topic, 'Our Planet' the children have been looking at natural disasters, specifically volcanoes. The topic has being very engaging for them and they have loved getting creative at home!
Take a look at some of their fantastic food volcanoes!
Amazing work 4Y!