6B's House Captains!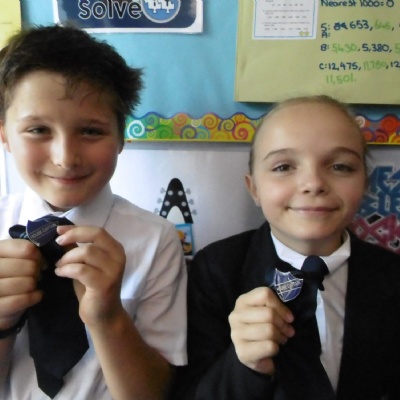 Huge congratulations to Ael and Harriet who are the House Captains for the Blues!
Ael and Harriet each gave a speech about why they would make a good house captain and as a result were voted in by their peers. When giving their speeches they were both confident, clear and spoke passionately about what they would do to be the best house captains!
They will now hold this coveted position for the entire year and represent the entire Blue team across the school.
Well done Ael and Harriet! We know you will be great ambassadors for the BLUES!