3R - Knowing Me, Knowing You!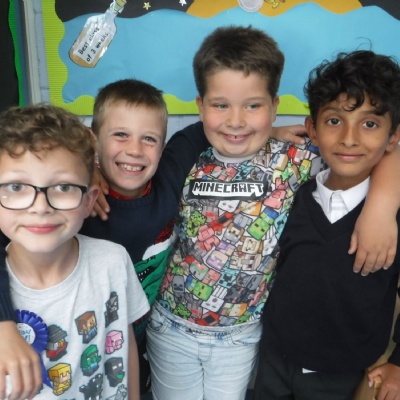 I am so proud of 3R for how they have settled in to life at Upton so quickly. They have been learning so many new things with us and have all been fabulous!
This week, the children came to school in their favourite outfits and it was wonderful to hear the reasons that they had picked these ranging from games they like to their favourite colours. They then created a piece of art showing their 'outside self' and 'inside self' to tell me even more about the things that they like.
We also played a game of guess who with our peers' faces to get to know their names and what they look like a little better.