3B - Knowing Me, Knowing You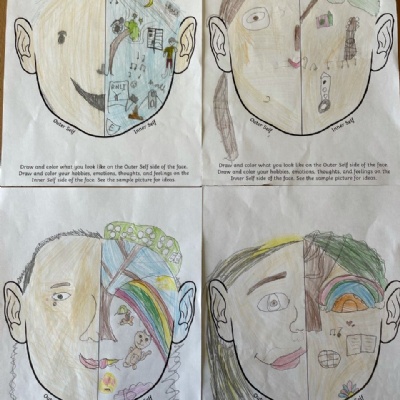 3B have had a fantastic start to their time at Upton!
This week we started our first topic of 'Knowing Me, Knowing you'. For our 'Stunning Start' we all came to school in our favourite outfit. We spent the afternoon getting to know each other by talking about our favourite outfits, playing our own version of Guess Who and drawing our 'inner self' and 'outer self'. It was lovely to find out a bit more about what the children see as their 'inner self'. We have learnt about Freida Kahlo and drawn some of our own self-portraits.
What a great week – Well done 3B!