Weekly Update 11.3.22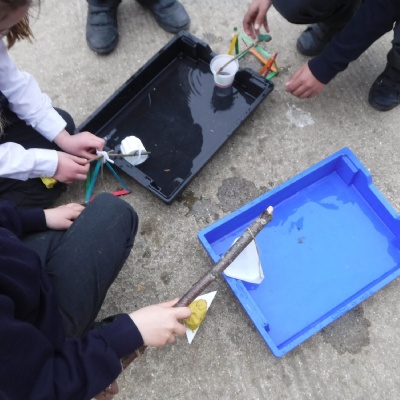 In English this week, Year 3 have been writing setting descriptions based on our text, Marcy and the Riddle of the Sphinx. The children have risen to the challenge of using a range of fronted adverbials in their writing.
In Maths this week, we have been finishing off our work on measurement, ready to start looking at fractions!
In UBBC, we have had so much fun creating our every own shadoofs and putting them to the test on Friday afternoon.
Next week:
In UBBC, year 3 will be learning all about life in Ancient Egypt and finding out how the pyramids were built.
In Maths, we will be looking at fractions.
In English, we will be writing a section of Marcy's journal, detailing her adventures to save her father.
Key reminders and messages:
Year 3 will be holding an Easter bonnet and a decorated boiled egg competition on the last week of Term 4 (week beginning 28th March 2022).
If your child would like to enter these competitions, please send them in with their bonnet/egg ready for the week beginning 28th March.
Prizes will be awarded for the most imaginative and creative bonnets/eggs!
We look forward to seeing your eggcellent entries!
Have a lovely weekend!
The Year 3 Team