14.03.22 - 18.02.33 Year 3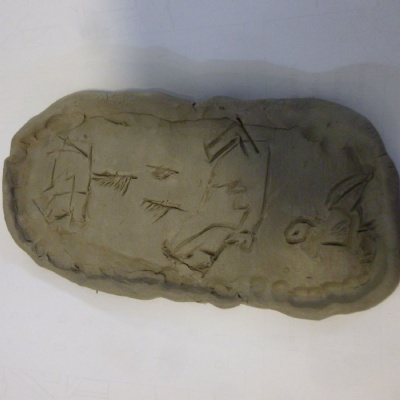 Another exciting week in Year 3!
In English this week, Year 3 have been writing a recount in the style of a journal. We have created a beautifully presented double page spread all about Marcy's adventure in Egypt, including conjunctions to extend our writing.
In Maths this week, we have been looking at fractions.
In UBBC, we have been learning more about Egyptian life, the pyramids and the book of the dead. We have also had so much fun creating our very own cartouche with our name written in hieroglyphics on it.
Next week:
In UBBC, year 3 will be learning all about life in Ancient Egypt on our exciting school trip!
In Maths, we will be looking at fractions.
In English, we will be writing a fact file about Egyptian gods.
Key reminders and messages:
Monday 21st - Early finish for Parent teacher consultations
Tuesday 22nd - Parent teacher consultations
Wednesday - School trip! Please arrive at school by 8:10 at the latest so that we can leave promptly. You are welcome to dress as an Egyptian, but please remember that you will need sensible footwear and clothing to keep you warm. If you do not want to dress up then please come in your school uniform. Please also remember to send your child with a full water bottle, snack and lunch. In addition, Please also ensure that you have let the office know if your child requires any medicine whilst on the trip. We hope to arrive back at school around 4:00pm (traffic depending).
Year 3 will be holding an Easter bonnet and a decorated boiled egg competition on the last week of Term 4 (week beginning 28th March 2022).
If your child would like to enter these competitions, please send them in with their bonnet/egg ready for the week beginning 28th March.
Prizes will be awarded for the most imaginative and creative bonnets/eggs!
We look forward to seeing your eggcellent entries!
Have a lovely weekend!
The Year 3 Team