Wow! Oh, what a night! Again!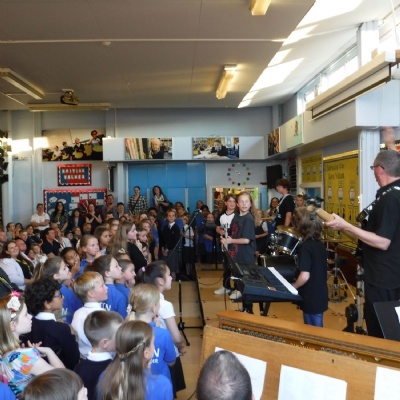 After the amazing success at the Young Voices Concert, at the O2 Arena, Upton continued to provide great music performances in this year's Spring Concert!
After a two-year break, due to Co-vid, the Spring Concert returned, and in the words of Mr Walker, 'was probably the best ever'!!! High praise indeed. I personally feel that the children and audience were fired up for the concert because of the absence of live music over the last two years.
A big well done and thank you to all the children who performed. It was amazing! There were stunning performance from all the groups – Rock Band, Choir, Recorder Group, String Club, Ukulele Club and solo and individual group performances from our talented musicians!
A big thank you also to all the staff and helpers. Without you, we couldn't do it!
And of course, a big thank you to all the parents. Your support is essential.