Weekly Update 9/9/22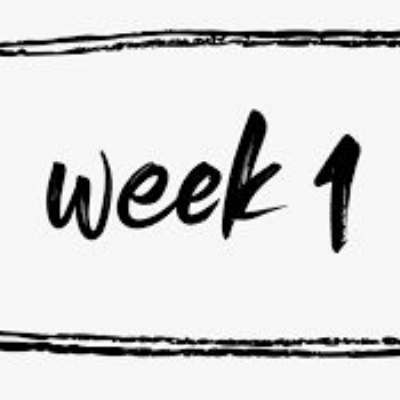 What a fabulous first week of school all of our Year 3 children have had. There are a range of emotions that come with the start of a new school and a new school year, both from adults and children! This week, all of the children have settled in so well to life at Upton and have had big smiles on their faces each day.
This week in Maths, we have been looking at place value; learning how to represent and partition numbers to 100.
In English, we have retold the story of 'The Three Little Pigs', thinking about using our capital letters, finger spaces and full stops as well as including adjectives in our writing.
In UBBC, we have learned about good and bad feelings, set ourselves goals for our time in Year 3 and looked at how we can stay safe online.
Next week:
In Maths, we will look at number lines to 100 and how to represent and partition numbers to 1000.
In English, we will start reading this term's text, 'Voices in the Park'. We will be retelling the first voice through a diary entry.
In UBBC, we will be creating timelines of our lives, a family tree and creating a piece of artwork to show our inner and outer selves.
Please find attached to this blog the key instant recall facts that your child will be learning this term in Maths along with a 'knowledge organiser' for place value in Maths so that you can see what it is your child will be learning this term. At the end of the term, we will move on to learning about addition and subtraction and this knowledge organiser has also been attached.
Upcoming events:
Monday 12th September - Stunning Start. Children are invited to wear their favourite outfit. This could be their favourite dress, colour, football kit, jumper and so on. The list is endless! They will be asked to discuss what about their outfit is special to them.
14th September - individual photographs for the children.
16th September - 1:1 consultations with your child's class teacher. These have been sent out to you to book onto, so please do make sure you book a slot to meet with your child's class teacher to discuss how they have settled into Upton and raise any questions you may have.
We can't wait to have another exciting week with all of the Year 3 children next week!