Children in Need on Friday 17th November: Be Spotacular!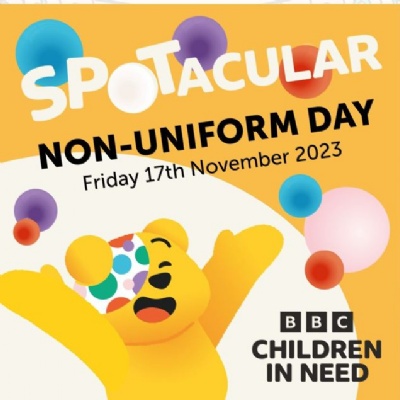 Upton will be taking part in Children in Need 2023 this year!
This national campaign supports children across the UK who need the most help. They work with organisations and project workers who change young peoples' lives forever. At Upton, we fully support this and so will contribute by having a non-uniform day on Friday 17th November. The theme is "Be Spotacular!" Children can come to school in their own non-uniform and dress as spotty as they like!
We would kindly ask if your child takes part, that a donation of your choice is made via the MCAS app, the school online shop or brought into school with the children.
For more information about how Children in Need use their funding please follow this link: https://www.bbcchildreninneed.co.uk/about-us/what-we-do/
If you would like to take part in more ways, please see Children in Need's fundraising page for more information: https://www.bbcchildreninneed.co.uk/fundraising/