Week commencing 03/10/22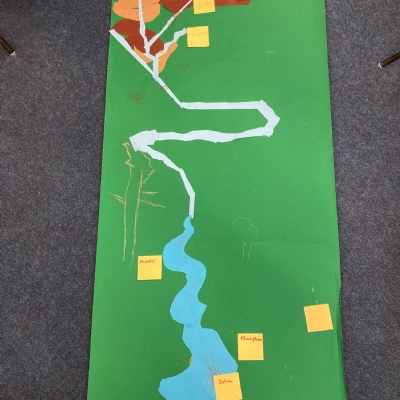 Week 5 rivers work by Rainbow class
We have had a brilliant week again in Year 4.
In English, we started reading 'The Great Kapok Tree' and wrote about the woodcutter and the animals.
Thursday was National Poetry day, and we wrote poem inspired by the environment.
In Maths, we have continued to practise our 6 times tables alongside further learning to deepen our understanding of Place Value. We have looked at rounding numbers and addition
Our Topic learning continued and we learnt about how rivers are formed. We have investigated the rivers of the world and the UK.
Reminders:
Please continue to spend some time working on your KIRFs at home- remember we are aiming to know our multiplication and division facts for the 6 times table this term.
Home Learning:
This week we would like you to write your own poem inspired by the environment.
MyMaths, TTRS and Spelling Shed home learning have been set and are due in on Friday.