Weekly Update 13.1.23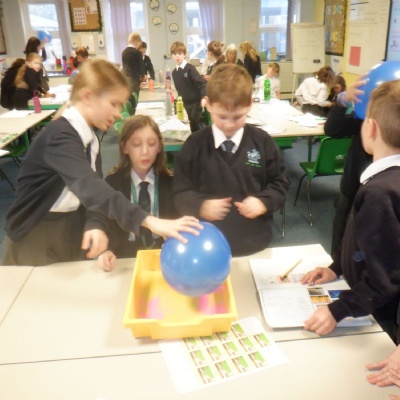 Maths:
This week we have been learning how to multiply and divide by 10 and 100. Next week we will progress to looking at some formal and informal methods of written multiplication. This term's KIRF focus is the 7 times table. The KIRF sheet is attached below.
English:
This week we have written diary entries from the perspective of Edward Tulane and started planning our gruesome fairy tales. We will continue with these next week
Topic:
This week we have enjoyed a Stunning Start, exploring a range of electrical related activities and learnt all about the evolution of light. Next week we will be turning our attention to Geography and seeing if we can identify places from aerial pictures.
Home Learning:
This week we have explored the invention of the light bulb which had a huge impact on every day life. This week we would like you to create your own invention which might have the same impact. Draw and label your design, inventors!
Reminder- If children wish to play on the field at break and lunchtime, they need to bring an old pair of shoes to leave in their locker please.