Week 5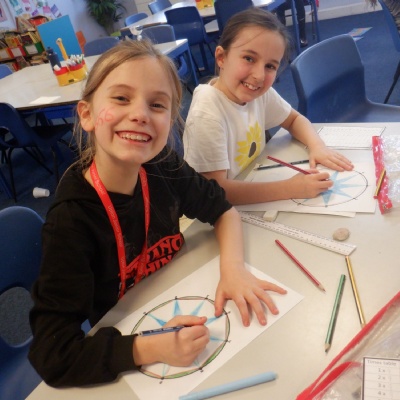 Maths:
This week we have been learning to measure in kilometres and metres and finding equivalent lengths. Next Week will be learning about perimeter of rectilinear shapes.
Number Day!
Today was number day at school and the children had a wonderful day! They problem solved, went on scavenger hunts, measured the school and made artwork using their times tables!
English:
This week we have been writing in role. We have written a diary entry as a character from our story and the focus has been emotive language. Next week we will continue the diary entries and finish our book. We will look at key themes raised throughout the text.
Topic:
This week we have continued exploring electricity. We have learnt how to make circuits with switches and carried out an experiment to test materials and find out if they are conductors or insulators. Next week is DT day and the children will be making circuit board quizzes!
If you have A CEREAL BOX at home, please can you bring one in for Thursday.
Home Learning:
This week we have made circuits using switches and discussed conductors and insulators. For home learning this week, can you please create a poster to explain the difference between conductors and insulators.
Reminder- If children wish to play on the field at break and lunchtime, they need to bring an old pair of shoes to leave in their locker please.
Changes in year 4
As you are aware there are a number of changes across year 4. Please find attached a social story to support your child if they have any questions regarding these.