Weekly News and Looking Ahead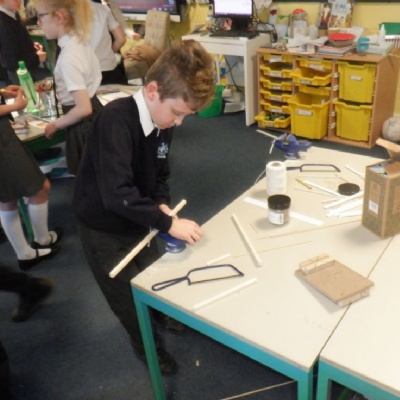 English
This week we have written letters home as a Roman soldier detailing their experience at a battle against the Celts. Next week, we will focus on writing a newspaper report about the Warrior Queen and finish off our book.
Maths
Continuing our fractions unit, we have been exploring equivalent fractions this week. We will look at adding and subtract fractions next week.
Thematic Curriculum
This week has been a busy one! We have learnt about the successful invasion which lead to Britain joining the Roman Empire. We also had a brilliant DT day building catapults. The children worked with a range of tools to build fully-functional catapults.
Homework
This week, we would like you to design your own Roman shield and standard (battle flag). You could even make a miniature version!
Next Week
Don't forget school closes early next Monday for Parent Consultations.