WWII Parent Engage Session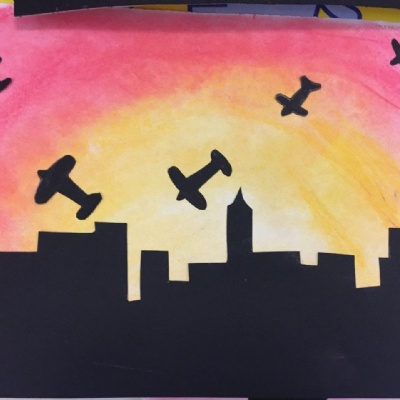 Parents were invited in to see their children's learning of WWII so far.
Each class did a presentation of knowledge to parents on an aspect of WWII that they had learnt so far. They also showcased their books and the fabulous work they had produced.
Parents and children then engaged in an art session together where they created WWII silhouettes.