Christmas in 4G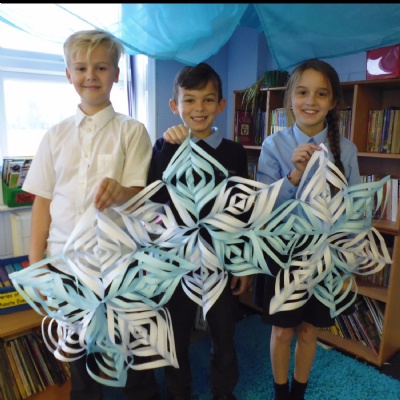 This week, Christmas came early in 4G as we began creating our festive displays!
As you can see, 4G have created some stunning 3D snowflakes. Using just coloured paper, scissors, glue, rulers and pencils, we have managed to make a spectacular Christmas display. Each snowflake has 6 parts to it which we have stuck together to form the finished masterpiece. What a great way to start Christmas at Upton!
We hope you come back soon to see more of what we have been getting up to!
4G