4Y add to our winter display!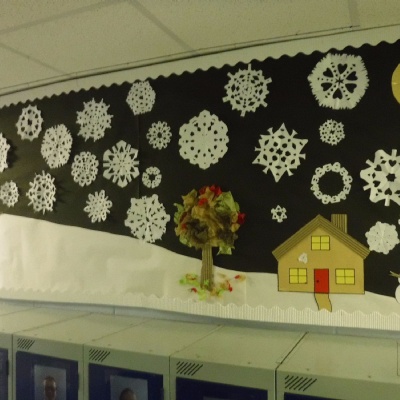 4Y created snowflakes to put on our winter display and decorate the classroom.
Today we learnt how to make 6-sided snowflakes and we used different sized paper to create some really intriciate and beautiful patterns! Some of these snowflakes went on display in the corridor and the rest stayed on the windows in the classroom. To finish our display we will be making snowmen (with our faces on) to show the whole school just how creative and fun 4Y are.