Equivalent Fraction Fun!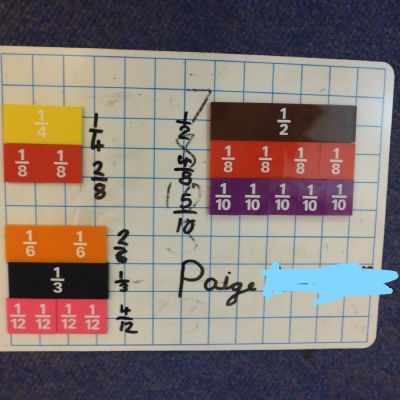 Millie - "Equivalent fractions are the same size but the denominators and numerators are different."
Emma - " We have learnt about equivalent fractions by fitting together fraction tiles."
Harry - "When we fit the fraction tiles together, we have to make sure that they are equal."
Megan - "I think it was fun."
Kitty - "I really liked it because I thought it was a really fun way to learn."