We're 'Loopy' About Reading!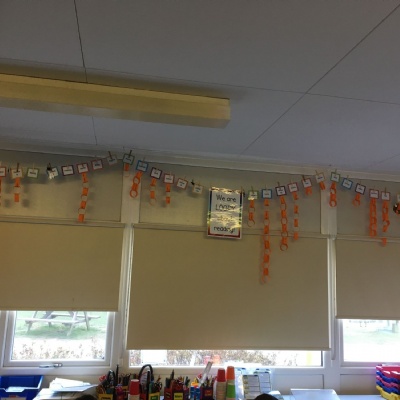 In 5EE we have started a new display to record how many books we are reading at home and in school. Each time we finish a book, we get a loop to add to our paper chain, which is underneath a tag with our names on. If it is a longer book, we will get 2 or 3 loops to show the amount of effort we have put in to read it.
Mrs Edwards checks our reading records every Monday and is updating the loops at least once a week. We are quite excited to see who is winning!
We have backdated to February half term - some of us are doing really well (some of us still havent brought our reading records in!)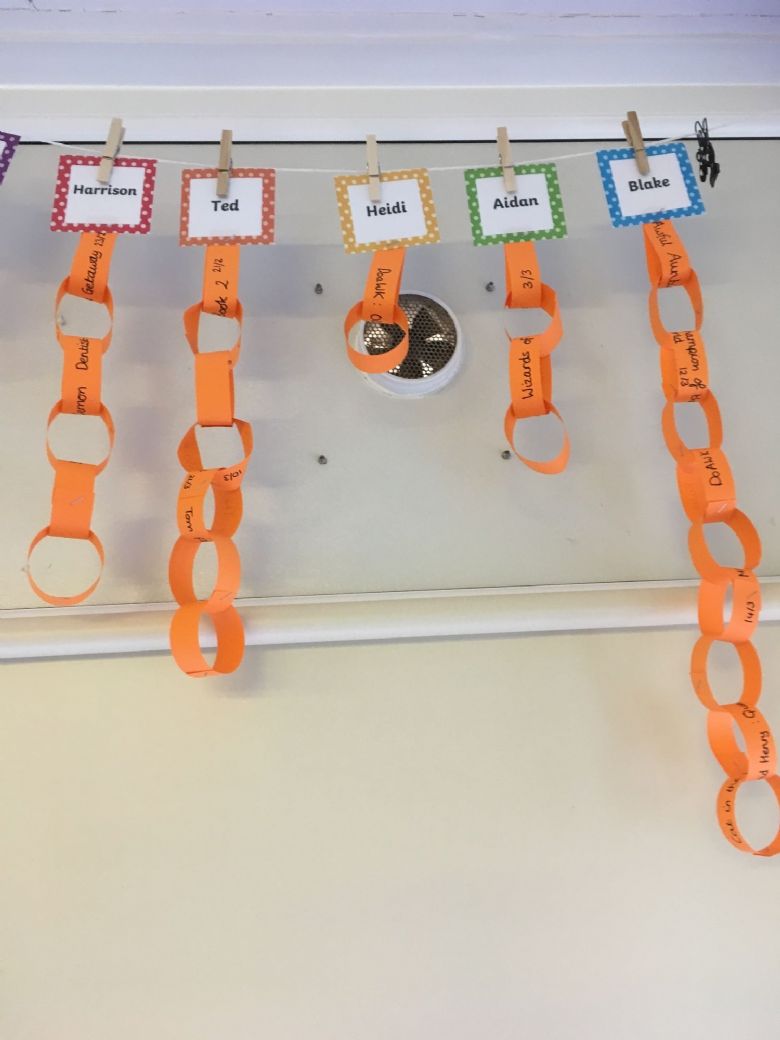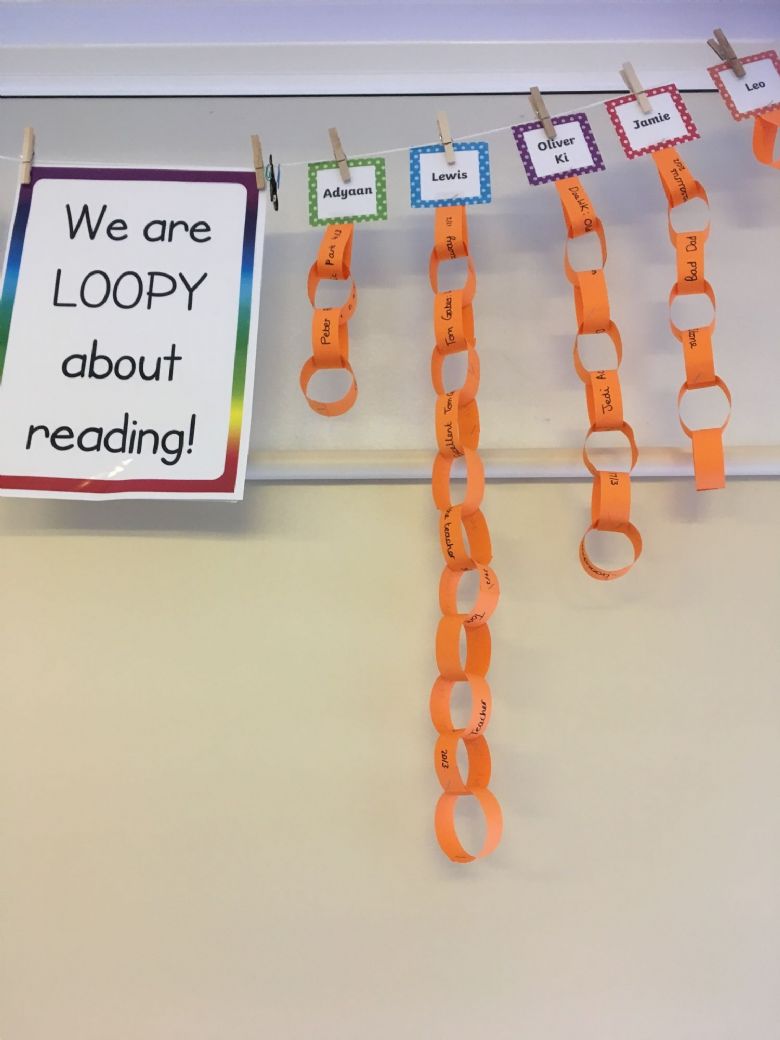 Harrison - 'It really makes you want to read!'
Alicia - 'If you get the most, you will get a prize.'
Sam - 'You can read any book you like, as long as its a challenge'
Ted - 'Your heart starts beating quickly each time you read a book'