Dice Games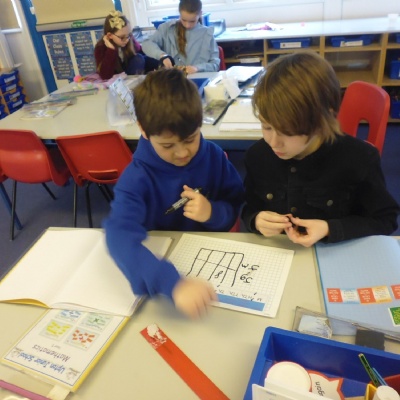 We have really enjoyed playing dice games today to develop our understanding and ability with place value.
Here is the game
Crooked Rule
Decide how many digits your number is going to have and draw a grid.
Decide what the rule is going to be (e.g. biggest number)
Take turns to roll a 0-9 dice to generate digits. One at a time, put these digits onto your grid.
Once you have filled the spaces, say your number out loud.
Decide whose number fits the rule best - that person has won!
Here are some photos of us enjoying playing.