4R Easter Bonnet Parade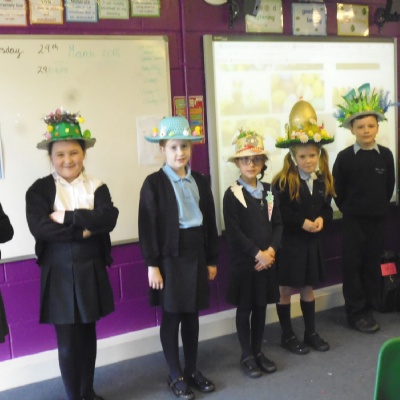 4R have a smashing time during Easter Bonnet parade
As the end of term approaches, 4R celebrate Easter in fashion with a trendy parade of Easter bonnets, created and modelled by the children.
Despite the variety of excellent creations, two winners were picked from each class to enter into the final parade which took place in the hall with the whole of year 4. Congratulations to Louis and Fern for making it to the finals, a huge well done to everyone that took part and final congratulations to Louis for being the overall winner with his stunningly detailed bonnet.
Have a wonderful Easter and see you all in two weeks ready for term 5.