Translations!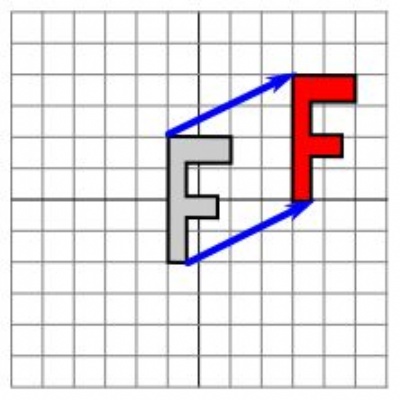 This week in 5EM, we have been learning about shapes can move position on a grid - this is called translation. Translation shows a shape moving without rotating, changing size or flipping over.
We found translation tricky to begin with, but we worked really hard to understand and be able to do it!
One of the trickiest part was drawing the shapes once they had moved.
We need to remember the rule 'along the corridor, then up or down the stairs' to help us to remember that the left or right instruction comes before the up or down.
We also used our coordinates skills to describe where the shape had moved to.
Paige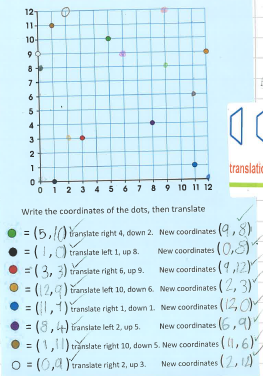 Jamie
Challenge -
Paige has translated on the grid in these pictures. What instructions would she have followed?