Ronny's Prime Numbers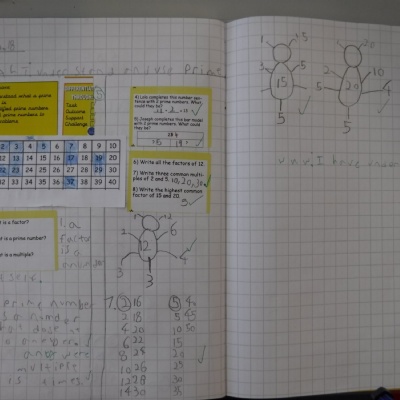 Today, we have been learning about factors, prime numbers and multiples.
"A prime number has only 2 factors - one and itself!" Brooke
"A multiple is the number's times table," Ronny
We are proud of Ronny because he understood prime numbers really well and worked his socks off!