Place Value, Number Bonds, The Four Operations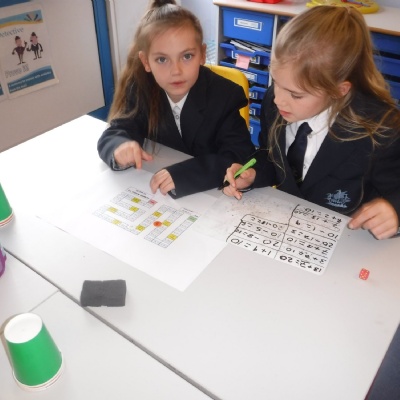 Miss Bunce's Maths group have been working hard to secure their understanding of the basics of maths.
Today Miss Bunce's maths group played lots of different number based games to develop our understanding of number bonds, times tables, rounding and place value.
This included a board game where Alfie was repeatedly send 'back to the start!' leaving Taylor victorious.
All children showed fantastic enthusiasm whilst playing the games and have developed both their understanding and confidence in these areas.
"The lesson was very fun!" Mercy 2019
"What a great last maths lesson" Isobel.B and Coco.C 2019