Marvellous maths games!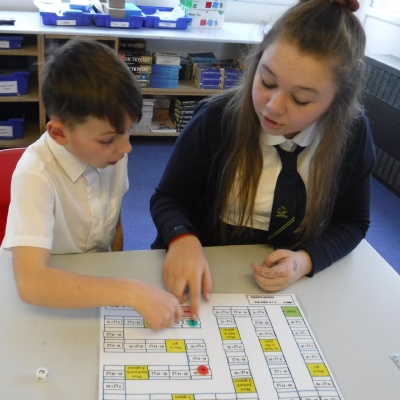 Mrs Budge's maths group's had a marvellous maths session!
This week, we have had a lovely maths session where we consolidated our understanding of number bonds, place value and multiplication by playing track games, colouring target shapes and playing a brilliant game called 'Nice or Nasty'. Fun was had by all!