Marvellous Super Mario Maths Fun!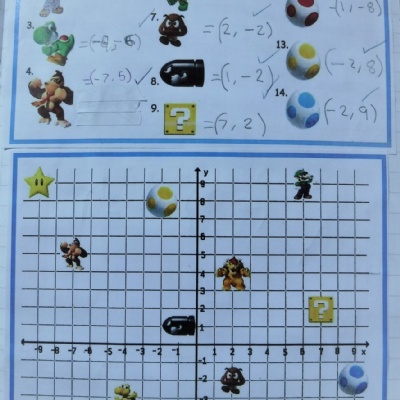 Mrs Budge and Miss Bunce's maths learning groups hit new levels of learning this week with some Super Mario fun!
This week we extended our understanding of coordinates by moving on to coordinates in four quadrants. We learned that the rule 'along the corridor and up (or down!) the stairs' still applies, and we plotted coordinates for each of the Super Mario characters, which were located on a four-quadrant grid.
Our maths learning then moved on to reflecting shapes across a mirror line. We found counting each corner of the shape to and from the mirror line much more accurate than just relying on the mirror. Although the mirror was very handy for us to check the reflections we had drawn!