Fabulous Fireworks!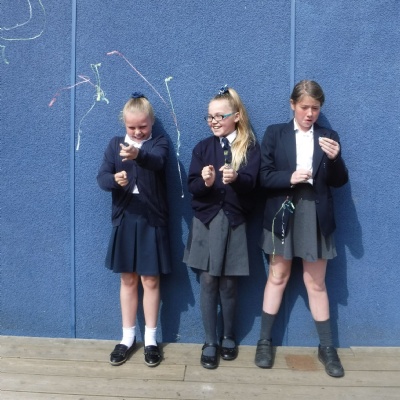 Year 5 are all set for ignition as they investigate how fireworks work!
The Year 5 children shared some party popper fun this week as we have been investigating and writing about how fireworks work. This work in English has been based on the book we are currently reading - 'The Firework-Maker's Daughter' by Philip Pullman.
In order to experience this to the full, we all went outside and pulled a party popper, observing what we could see, hear and smell. We cut open a popper to see the mechanism inside.
In addition to this, we have watched scientific video clips about how fireworks are made as well as reading lots of information texts. We have culminated all we have learned in a piece of explanation writing, where we use explanation text features to clearly explain the process of how fireworks work. It has been a fabulous, firework fact-packed week!