A Perfect Performance!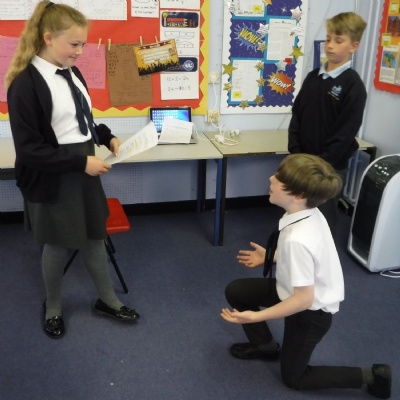 Year 5 channel our inner Thespian as we unpick play scripts!
Today was very dramatic in Year 5, as we performed extracts from play scripts. We started our English session looking at all of the features of a play script, then had fun working in small groups to interpret a script, performing an extract from 'The Lion the Witch and the Wardrobe'.
We then moved on to working either individually or in small groups to create our very own play script from a chosen extract taken from our current text, 'The Firework-Maker's Daughter', by Philip Pullman.