Year 5's Awesome Adventure Stories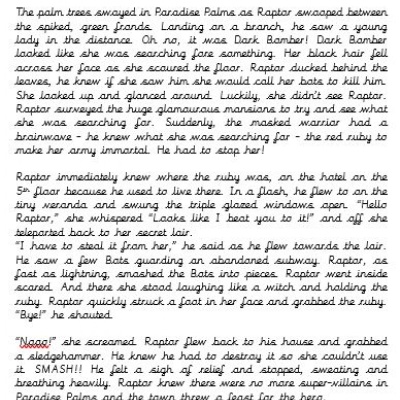 Year 5 create their own quirky quest stories!
Following the genre of our text, 'The Firework-Maker's Daughter' by Philip Pullman, Year 5 have been busy planning and writing our own quest stories this week. The children thought of a mission or journey that had to be tackled by their protagonists - plots ranged from conquering evil villains (see Jack Stevenson's dramatic adventure above!), to finding a rare herb to cure dying magical trees.