New Blog Post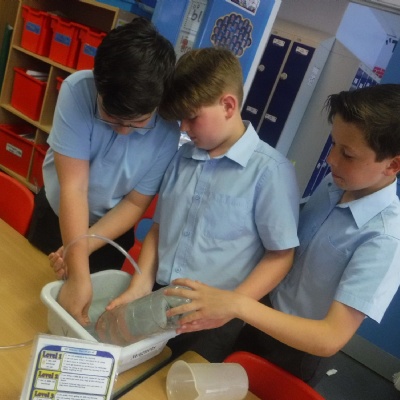 Yesterday afternoon we took part in an experiment to measure our lung capacity using a 2 litre drinks bottle, a large washing up bowl, plastic tubing, a measuring cylinder and water!
Having filled the bottle with water, we had to invert it with the neck under the water - no spillages allowed!
The hardest part of the activity was inserting one end of the tubing into the bottle (while still under water), trying not to let any water escape.
Then the fun bit - take a deep breath and blow, watching the bubbles as the water leaves the bottle. The amount of water we pushed out was equivalent to how much air our lungs could hold.
We both emptied the bottle twice - what a proud moment!
Post by Max K and Riley