"I am pleased to make your acquaintance​​​​​​​!"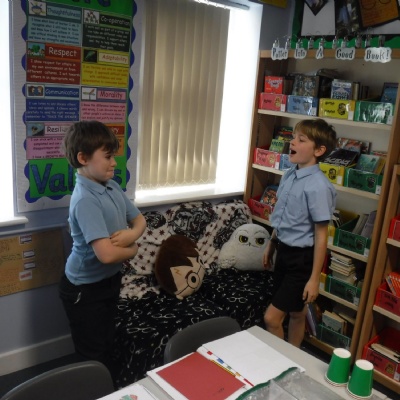 During English today, the children took on the role of the Queen and the BFG within a drama activity. They had to imagine they were talking at the window of Buckingham palace knowing when to be formal or informal. 6G took great delight in speaking using nonsense words as the BFG and also using the subjunctive form as the Queen.
Using this experience the children went on to write a conversation between the characters taking care to use a range of skills and techniques. Pieces of writing generated are fabulous!
Please enter some content for your blog post here.