International Food Day - 6B - Greece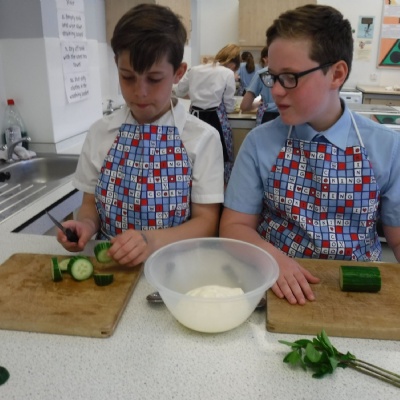 This week, we were lucky enough to go to Dane Court and make Greek food!
We started the day by researching the country of Greece and finding out some fascinating facts about it. We found out about where it is in the world and what it is like there. We also found out about its history, their traditional dances and the food they like to it. Once we had collected our research, we made posters and bunting showing everything we had found out.
Later tht day, we walked to Dane Court where we watched demonstrations and then made traditional Greek salad, hummus, sliced vegetables and tzatziki. We used a range of equipment and practised our knife skills!
When we returned to school, we set up our stands and then the food festival began! So many people attended and ate the delicious food!