Year 6 Virtual Survivor Week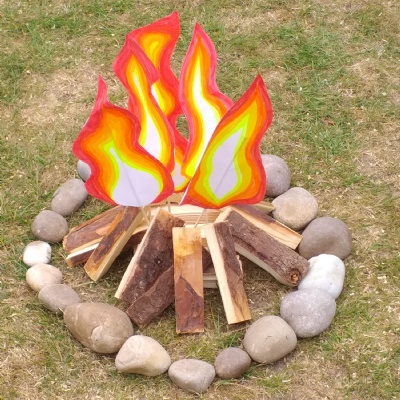 Today, we would have been welcoming our Year 6 children back from Swattenden so instead we hosted a virtual SURVIVOR WEEK.
The story so far...You're in the middle of a once-in-a lifetime sailing trip around the world. As you pass through the Caribbean you plough into a pile of floating debris. Your hull is smashed and your yacht starts to sink. Luckily for you, you're a great swimmer and you can see a small island on the horizon.
Unluckily for you, it is uninhabited. Your challenge is to stay alive until help arrives
The children engaged in a range of challenges and activities at home from designing their own Island; building a campsite and campfire; scavenger hunts; human knot challenges; cooking; and creating toilet paper people to name just a few.
We have really enjoyed seeing all of your fantastic photos and videos that you've sent us.
Well done Year 6!