What's on this week @Upton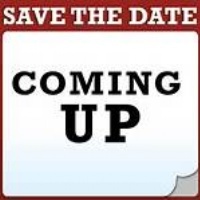 Please click this link to access our weekly 'What's on @Upton next week' feature.
What's on at Upton next week?
Thursday 29th January: 4B Class Assembly
Thursday 29th January: Year 6 Swattenden instalment due
Friday 30th January: Year 4 Egyptian Day: Year 4 invited to dress up as Ancient Egyptians (for inspiration please visit our 'Egyptian Dress-up Guide' by clicking here
Friday 30th January: KIC Theatre Workshops for Year 4 to bring Ancient Egypt to life!
Friday 30th January: Deadline for 'Treasure Island' Tickets
Friday 30th January: New Year's resolutions forms back to Mrs Lewis
Friday 30th January: Year 5 Poetry Performance – parents warmly welcome – 9:45-10:45am
Wishing you all a wonderful weekend when you get there!